My seasonal tradition: note the first snowfall and post a pic for posterity. This won't last, but it saves trying to tell those that come after me about what winter looked like… you know, in case we have climate change and the segue from fall to spring happens suddenly.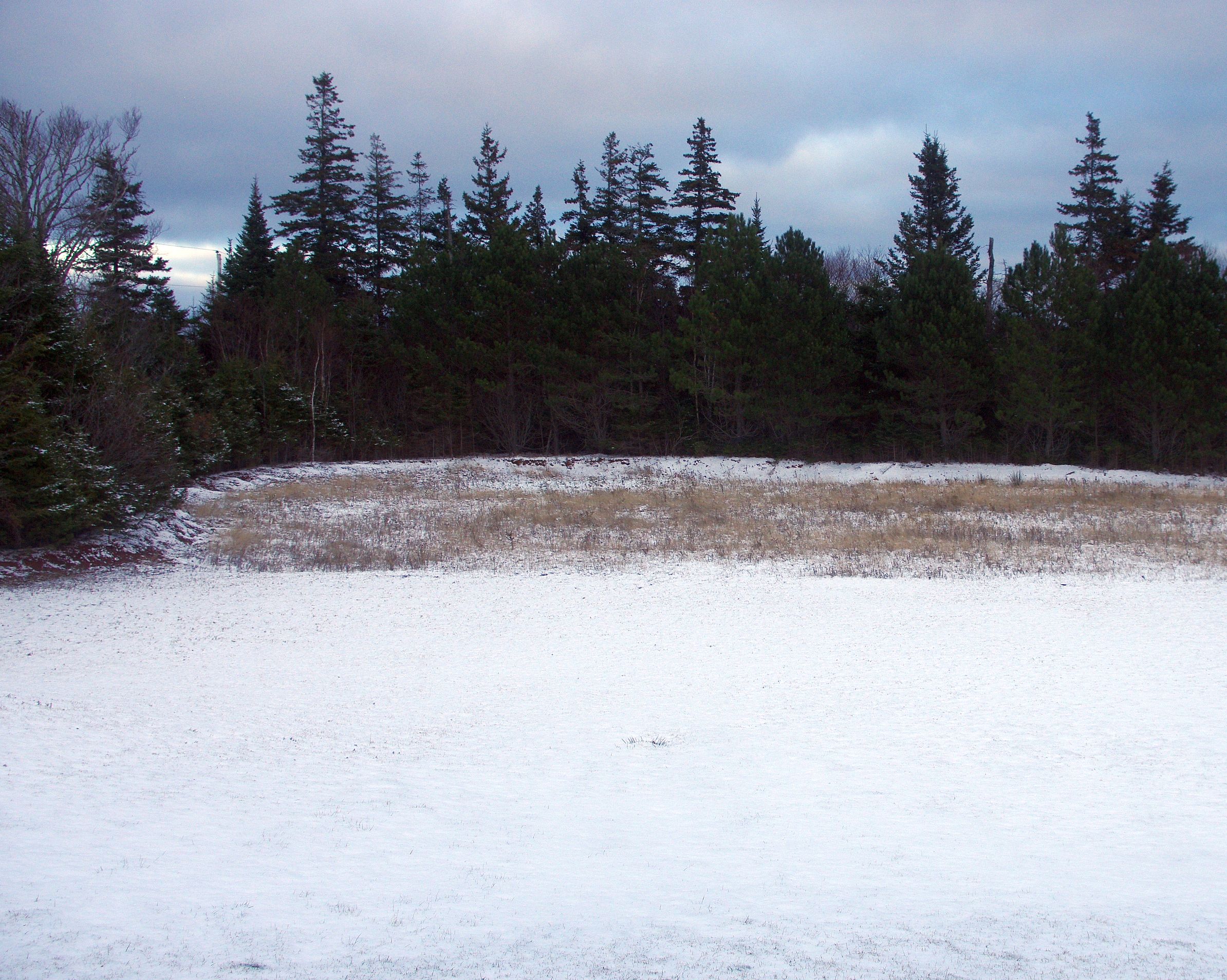 The ditch-mix is taller than the seeded grass, so it distorts the reality. Of course, so does snow.
Meanwhile, I had to go in and request the magic spray from the shopkeeper, in order to access my mail. Happens every year; the locks on the mail locker are fragile; easily overcome by humid air. Since the contents of said box are rarely timely (a couple of ads from companies that want to sell me their Internet solution, and more stickers for the kid), a day of frost doesn't cause a crisis.
We learned (from a CBC documentary) that our friends the jays do rely on handouts. Seeds… the more seeds we put out, the more they eat (or store in the woods nearby). I wonder if there'll be a sudden sunflower infestation. Or perhaps I can use the end of the ditch-mix, and get some red fescue among the trees.
The annual tree lighting will happen, in Souris, in a few minutes. The dog shows little interest, and I depend on him for a cue to what requires my attention. We'll send a proxy, and if things prove interesting (perhaps a sudden electrical malfunction will actually light up the tree). In any case, I'll be informed of what happened.
This entry was posted on Tuesday, November 28th, 2017 at 17:59 and is filed under
environment
,
Wx
. You can follow any responses to this entry through the
RSS 2.0
feed. | 254 words. You can skip to the end and leave a response. Pinging is currently not allowed.