This morning, we awoke to discover that our front yard was now (technically) a crime scene. We had heard nothing, but that's the way with the best murder mysteries (as I learned while reading Sherlock Holmes stories in high school). Even the dog had remained silent. In fact, if he hadn't required his constitutional outside, we might not have noticed until much later in the day. So far, the authorities haven't been contacted, because I am at a loss to decide who actually has jurisdiction. As the hours pass, the chances of the perp being found are declining (I learned that from some TV show).
Here, take a look, and draw your own conclusions. I regret that I forgot to lay down any sort of measuring stick to provide scale.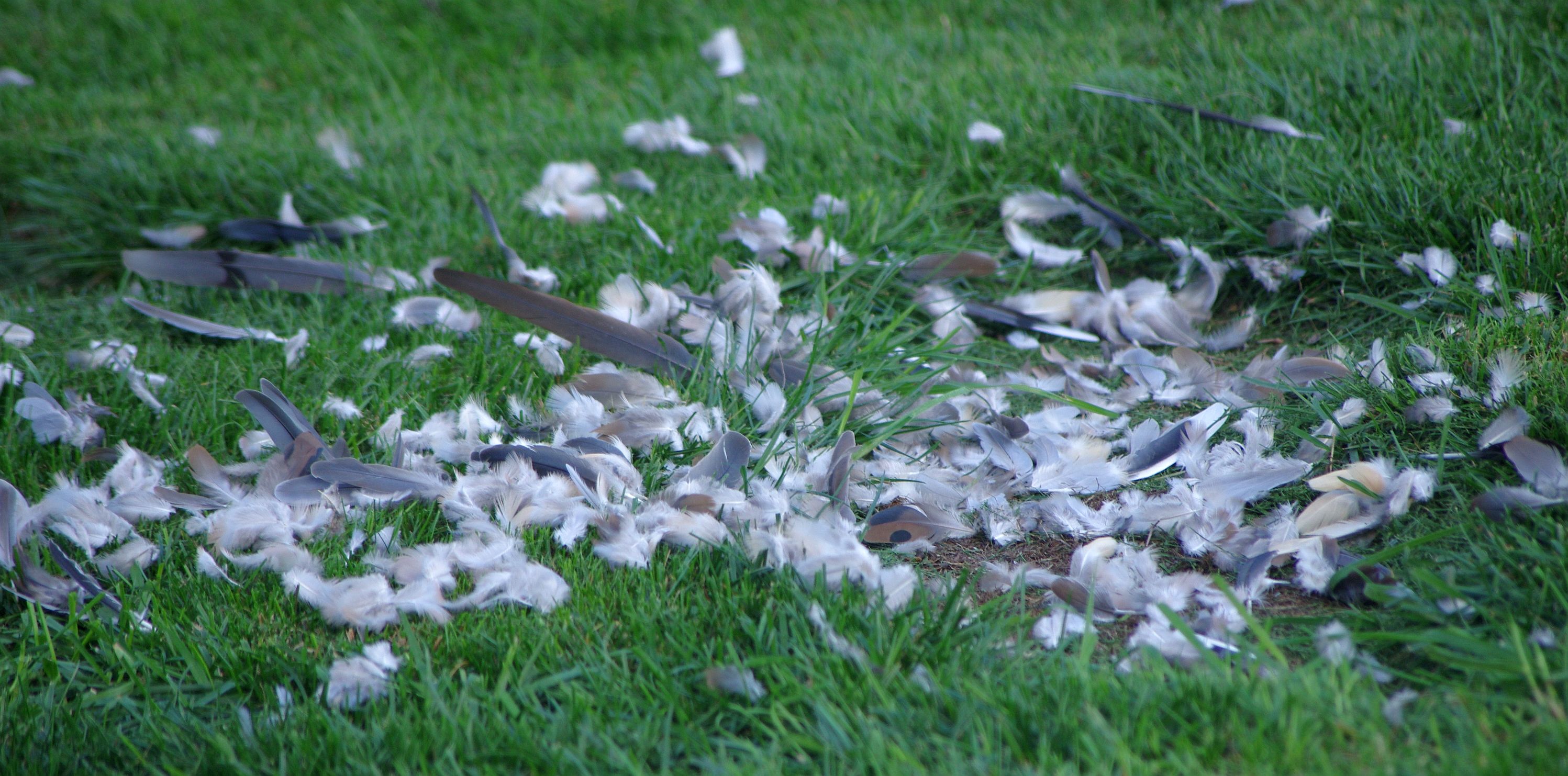 This late in the season, the more colourful characters have flown the coop, but there were a couple of sharp-shinned individuals around yesterday, putting fear in the minds of the usual seed-thieves. From this point on, all we can do is observe.
On the other front (rear) of the house, I decided to take down the syrup dispenser that brings such joy (aggressive, mind you!) to some of the needle-noses from down south. At a guess, they've already headed south; fear of snow on the wing. The feeder has been out there, rain or shine, since April. Filthy! Remind me to keep doing my own dishes. Now that the alarms are silenced (from the local birdfeeding pundits) we have put the seed bins back in service. Now to keep an eagle eye out for squirrels.
This entry was posted on Tuesday, October 3rd, 2017 at 19:52 and is filed under
environment
. You can follow any responses to this entry through the
RSS 2.0
feed. | 262 words. You can skip to the end and leave a response. Pinging is currently not allowed.